CAPTAIN Inc. is a professional manufacturer of special adhesive tapes. It was established in 1978 and has engaged in business with integrity for more than 40 years. Our consistent policy are to maintain good cooperative relations with suppliers, to continuously improve product quality, to provide customers with high-quality products as the goal, and to create profits for shareholders and create a win-win situation.
The safety of the working environment of employees and their growth, health, well-being, and rights and interests are the company's operating principles. We regularly organize education and training, health inspections, and employees' domestic and foreign travel.
At the same time, to fulfill social responsibilities, we are committed to environmental protection. In the spirit of sustainable development, we will implement environmental policies such as carbon reduction, recycling, and reuse, and leave a beautiful environment for our future generations!
Encourage learning
To cope with the ever-changing market, CAPTAIN regularly conducts internal education and training or sending lead employees to external classes for new knowledge. Growing together and constantly self-learning enable us to build a more competitive team. In addition, we also provide allowances to encourage employees to learn on-the-job, and also grant scholarships and stipends to their children to pursue the goal of lifelong learning.
Employee Benefits
In addition to the annual group health activities and aperiodic dinners, CAPTAIN also regularly organizes domestic and foreign travel. Our footprints have been all over the world, including Japan, South Korea, Thailand, Malaysia, Italy, and many other places.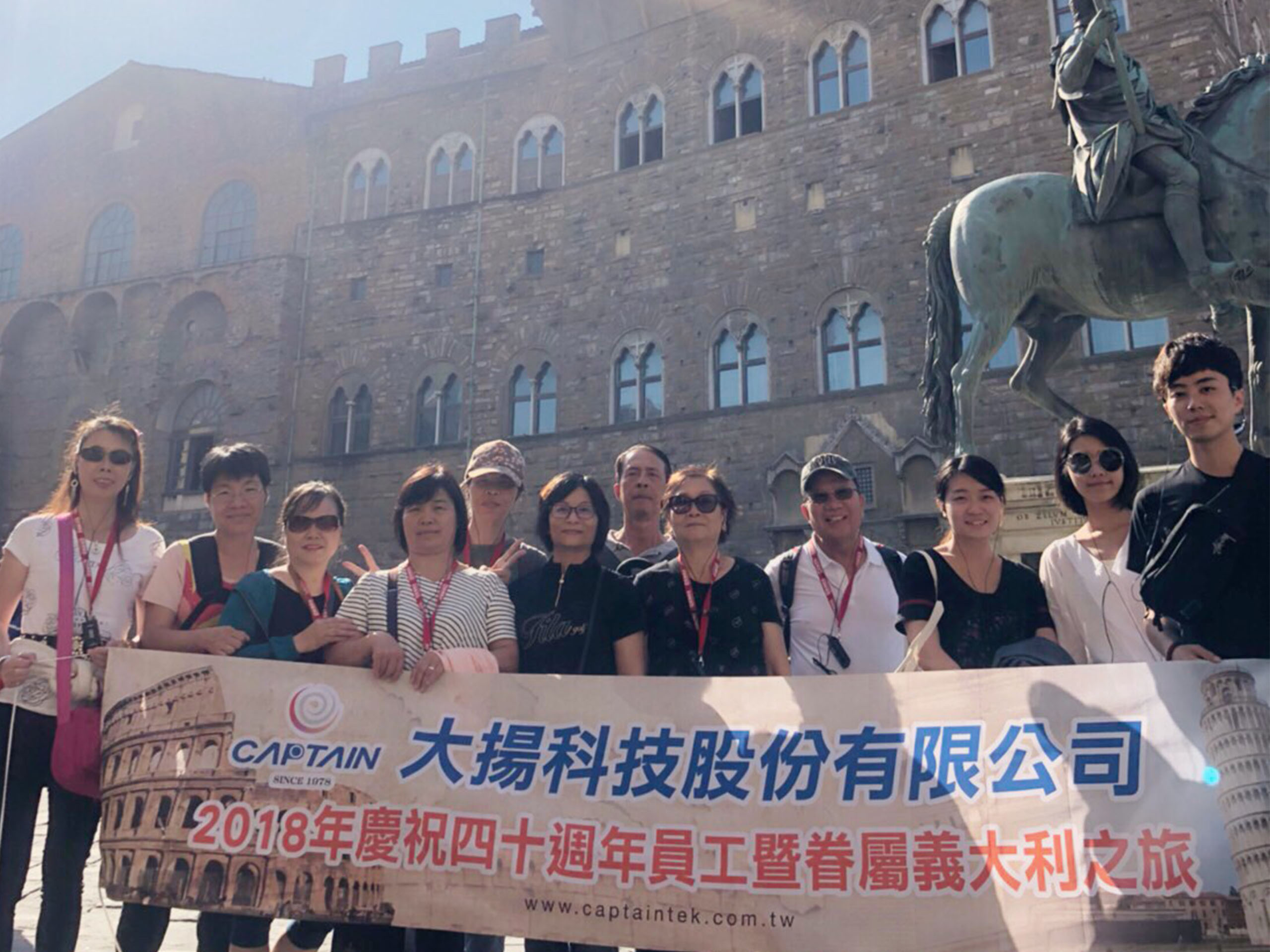 Work Safety Education
To ensure the safety of employees' working environment, CAPTAIN regularly holds fire drills and related occupational safety and health education courses every six months to ensure that everyone has public safety awareness and attempts. At the same time, we are also committed to building a safe and hygienic work environment to prevent work accidents.
Environmental protection
We have installed a Regenerative Thermal Oxidizer (RTO) in our factory for waste gas reduction and heat recycling. At the same time, periodic trainings keep company personnel informed with up-to-date environmental protection regulations and knowledge. All together show our commitment to environmental protection.
Philanthropic Activities
As part of our devotion to eliminate problems of the society and enhancing our brand recognition, contributions to charity, medical organizations as well as local schools are made annually.